To Bad iPhone 4 Case Won't Fit On
White iPhone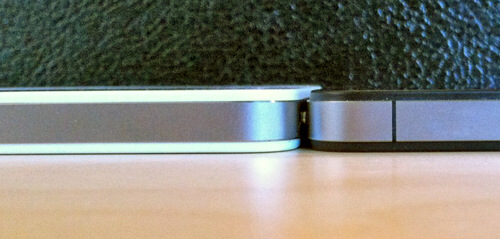 Image From GSM arena
Recently many people frust that the white iPhone size slight thicker than old iPhone 4 when they want to buy casing for their whit iPhone.
Phil Schiller, an Apple guy explain that it's not very easy to make white version and they working something with the sensors.
Since iPhone 4 got problem with antenna reception, there must be something they working on the antenna problem until it has to be thickier.